Editors' Introduction
Anne Cong-Huyen
University of Michigan
Kim Brillante Knight
University of Texas at Dallas
Mark C. Marino
University of Southern California
---
Citation: Cong-Huyen, Anne, Kim Brillante Knight and Mark C. Marino. "Editors' Introduction." Hyperrhiz: New Media Cultures, no. 21, 2019. doi:10.20415/hyp/021.i01
Abstract: Introduction to Issue 21, Buzzademia, edited by Anne Cong-Huyen, Kim Knight, and Mark C. Marino. Buzzademia is academic scholarship and teaching materials done with, through, or in response to the Internet Vernacular: communication via popular online forms of composition available at the moment
---
This one trick could change academic publishing forever.
Lock up your department chairs and merit review committees. Plug the ears of your accreditors.
Introducing Buzzademia: Scholarship in the Internet Vernacular!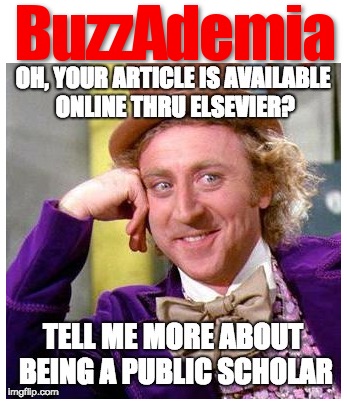 Still confused about what we're talking about?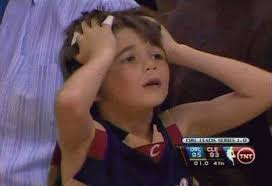 Well, put on your scholarly glasses, because the intro is about to take a turn…
[tl;dr: Scholarly discourse has a long history of adapting to new media formats, and we've assembled some examples of scholarship and teaching in the age of social media.]

Tell me more...
Buzzademia is academic scholarship and teaching materials done with, through, or in response to the Internet Vernacular.
The what, now?
The Internet Vernacular is communication via popular online forms of composition available at the moment. In 2016, when we put out our first call for proposals, those media included listicles, explainers, games, Vines (#RIPVine), and other media. In the months and years since, some of these media have even become obsolete, but the ethos underlying all of these forms remains the same: playfulness, approachability, openness, and legibility. This is scholarship in perhaps a more democratic, digestible, and public form. But, more importantly, it is scholarship that is easily shared.
So, this is like the profs putting Far Side comic strips on their handouts?
Yes and no. This is more like professors using all the ttyl, brb, lmao Internet slang; not to "get in good with the kids" but to translate complex ideas to new forms. A better example would be if a professor created a Spivak meme for their slide deck.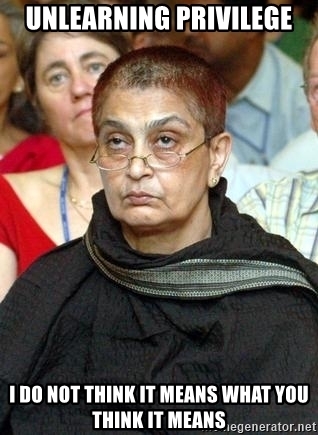 We get your point, though. Incorporation into Buzzademia may be the death knell of a trendy Internet form (like when TV news anchors use hepcat slang). But at its best, a Buzzademic approach reimagines and further extends the form by using it to evoke complexity and depth.
At its heart, Buzzademia is about expressing and critiquing complex ideas in emergent forms. It takes everyone's favorite learning outcome, critical thinking, and asks participants to practice it within a set of creative constraints. The forms are generally succinct and often require visual literacy and humor.
In fact, a number of these forms are tinged with the kind of low-grade or bold-faced sarcasm that has, for better or worse, colored the Internet. Because of this sarcasm and because of the humor and self-parodying banality of many of these forms, they are often held in low regard. Perhaps it is also due to their popular use or because of the sense that they are primarily the purview of those trying to avoid work. However, satire and parody are long-standing forms of rhetorical communication. At the bottom of the Buzzademic listicle is a reminder not to take ourselves too seriously as academics, nor to bury our ideas in esoteric language within unreadable essays hidden behind paywalls.
We would be remiss, however, if we did not address the darker side of these forms. Contemporaneous with the trajectory of this special issue (explained below), there have been several high profile, coordinated campaigns of online harassment (we don't even want to name them for fear of the #beetlejuice effect), in which these same forms and types of humor have been weaponized and used against womxn, people of color, queer folx, and other groups. Starting out, it may have just been very serious scholars™ who frowned upon projects like Buzzademia. However, we know (and some of us also feel ourselves) that in this moment, folx may be feeling a degree of skepticism about the democratizing potential of these forms.
Despite the danger of these forms, we refuse to cede Internet Vernacular to the dark side. When we, academics and educators, speak in the language modes of the moment, we can model a kind of translation or code switching that at once recognizes and celebrates contemporary forms of communication while exploring their potential for academic discourse. Thus, this issue showcases examples of Buzzademia that navigate the constraints of the genres and showcase visual and comedic literacies with aplomb (without being trolls; honestly, it's not hard).
How did this all get started?
Buzzademia began with a provocative Tweet (October 22, 2014).

The tweet eventually grew into a collective list, cohered via the hashtag: #buzzademia. Next Mark published a full listicle, entitled, "10 Reasons Professors Should Start Writing BuzzFeed Articles" (October 27, 2014). This listicle features items such as "No one Believes that 'The Next 450 Pages will Blow Your Mind!'" and "Footnotes are not Clickbait." It includes the requisite animated gifs and image macros expected of a Buzzfeed listicle. When this piece was featured in the "Wired Campus" blog of the Chronicle of Higher Education, readers accused the Chronicle itself of using a clickbait title: "Why One Professor Thinks Academics Should Write 'BuzzFeed-Style Scholarship" (Koenig). Koenig's article also pointed toward an explainer piece by Chris Rodley that was already using many of the strategies from Mark's listicle. "Post-Structuralism Explained With Hipster Beards" (Parts 1 and 2)" turned out to be a paradigmatic example of Buzzademic scholarship. In a postmodern gesture, Rodley uses Internet Vernacular to explain much-maligned critical theory. It is a self-consciously humorous post that has been read and shared over 200,000 times. Though popular education journals have long been in the business of popularizing academic scholarship, the reactions to the Chronicle article highlighted tensions amongst academics about time-honored publishing hierarchies and more open contemporary forms of publishing.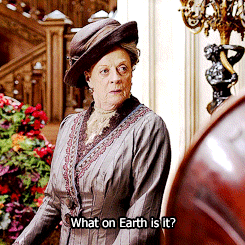 But Buzzademia abides. Scholars continued to use the #buzzademia hashtag to share ironic reflections on the experience of being in academia. People also started to occasionally share assignments, quizzes, translations of foundational theory, and even their own original scholarship. The Twitter hashtag was accompanied by a "journal" on Facebook. The wry and ironic tone of many of the Tweets was almost completely absent from the posts on the Buzzademia Facebook group, which tended toward the more "sincere" (and we do not use that term lightly) sharing of scholarship, teaching materials, calls for participation, and examples of Buzzademia in the wild. In an attempt to capture the joy and camaraderie of this moment, we came up with the idea for an edited collection. So, the editors, which included Chris Rodley at the time, crafted the call for participation. The response was immediate and enthusiastic. It was clear that people were looking for an outlet for this kind of scholarship and pedagogy.
Originally the goal was to publish a print collection. In hindsight, we ourselves were perhaps adhering to the notion that a bound anthology would do legitimating work in the eyes of the haters (and our own academic institutions). Eventually the challenges of negotiating the relationship between a print volume and born-digital materials led us to reconsider. So we proposed this special issue of Hyperrhiz where we could more faithfully render the born-digital contributions.
Who is a Buzzademic?
Buzzademia abounds. Twitter alone has Academic Hulk, Feminist Ryan Gosling, Nietzsche, Dr. Academic Batgirl (a contributor to this issue) and many other examples. Or take the Humor section of Critical Theory. The Internet is littered with Buzzademia. But like a Facebook relationship status, it's complicated.
In particular, communities of color, including BIPOC academics, have been adept at embracing web 2.0 rhetorics and affordances to build community, to critique existing power structures. Now, they are using these forms to distribute their scholarly findings in ways that can be easily accessed by and benefit their communities in more collaborative, less extractive forms of engaged scholarship. The alternative scholarship projects of womxn of color scholars like Alexandrina Agloro's (featured in this issue as part of the SCRAM collective) alternate reality game, The Resisters, co-designed with local Rhode Island youth, or Jessica Marie Johnson in her #AntiJemimas ecology of semi-fictional alter egos (Barnett, Lothian, Johnson), or Roxanne Gay and Tressie McMillan Cottom, who break down politics and pop culture in their black feminist podcast, Hear to Slay, demonstrate the myriad ways that women of color make their work legible to broader publics. And to us, that's totally Buzzademic! (NB: We think it is important that one self-identify as a Buzzademic, so we aren't trying to co-opt the work of these scholars; but we love y'all so much! Please don't hate us.)
At the same time that these scholars are doing such important and groundbreaking work, we must acknowledge that at many institutions, these kinds of projects come with increased risk, and therefore not everyone can engage with this kind of scholarship. The uneven experience of academia by womxn and people of color is well-documented by Sara Ahmed in On Being Included: Racism and Diversity in Institutional Life and the editors of Presumed Incompetent: The Intersections of Race and Class for Women in Academia, among others. We recognize that some have more privilege to participate in Buzzademic scholarship.
So like many "open" structures (hat tip to our friends in OER and open journals!) we want to recognize that there can be a tension between open structures and the structures of racism, misogyny, homophobia, etc. that result in varying levels of precarity as a result of participation. We suspect that the hierarchies that make Buzzademia more risky for some scholars may shift with time, much like we have seen with fields like fashion studies, comics studies, fandom studies, and so forth.
Buzzademia: The time is then
Even though Buzzademia originally drew its name from Buzzfeed and its signature listicles, Buzzademia rides a tide that churns and changes with each Internet micro-second. At the moment Buzzademia was born, the listicle was a premier form of Internet vernacular.  Reading listicles was a guilty pleasure; making listicles was a punk rock move.
These days, Buzzfeed listicles feel kind of retro.  In January, Buzzfeed let go of 15% of its employees, signaling a tidal change for digital content creation and publishing (Peiser). These changes have turned this issue, originally imagined as a cheeky collection of digital scholarship, into a time capsule of a particular moment in the history of Internet Vernacular. Perhaps such is the fate of all discourse in the lingua tempore, but that doesn't mean we need to return to speaking Latin.

As we look toward the Future
People will always find unique ways to express themselves (and their cats). We hope that this issue encourages academics to explore the ever-evolving communication forms of the interwebs, not merely to seem cool to their students by "speaking their language," but to find new vocabulary, new languages, and new venues for expressing and exploring complex ideas.
In this special issue of Hyperrhiz...
One of our most challenging tasks as editors of this issue was in wrangling this amorphous category of "Buzzademia." We have kept our definitions broad to include as wide an array of artifacts as possible. But as we have said elsewhere, Buzzademia is ultimately a mutable category that changes with the emergence and obsolescence of platforms and genres (#RIPVine). In the end, this issue includes the following formats:
Teaching Materials: Examples of Buzzademia in the classroom.
Quizzes: Similar to print magazine personality quizzes, these online quizzes ask questions and assigns a type of identity, Hogwarts house, fictional soulmate, etc.
Webtoys: Harder to classify, these are pieces of software that affect what happens in one's browser (e.g. add-ons and browser extensions).
Twitter bots: Code that automates tweets around a specific topic or theme, sometimes pulling from existing bodies of text.
Listicles: An article presented in a numbered list format; typically each numbered entry is accompanied by a .gif or image-macro that presents a visual gag.
Explainers: Usually an essay or article that tries to render clear a complex concept.
Think Pieces: Like an explainer, a think piece is generally in essay format. Unlike an, explainer, a think piece attempts, as the name suggests, to provoke reflection.
Games: Games offer a form of ludic reflection, using a playful game interface as a platform for encountering serious content.
Miscellany: basically everything else, from a Snapchat video to a timeline of LOLcat history.
The issue begins with a collection of teaching tools and assignments in order to foreground the inclusive pedagogies that use forms in the Internet Vernacular to guide students in processing complex theories and ideas. For instance, Emily McGinn and Benjamin Jahre's contribution asks students to demonstrate understanding of "the nation" in an age of social media by having the class build Instagram galleries and then analyze the platform's role in nation-building. Leonardo Flores has students produce image macros to prepare for class discussion of literary texts. Heather Noel Turner's and Mark Marino and Adeline Koh's contributions incorporate selfies into class assignments, and Andrew Carlos works with students to produce infographics. Veronica Paredes closes out this section with a GIF essay assignment used in a graduate media studies course, and she shares three stellar examples from Zizi Li, Aubrey Bauer, and Kate Kennelly, students in the course.
Following on this are examples of bots, quizzes, and webtoys that convey complex ideas or perform critique. Elizabeth Losh's FemtechNet quiz takes on the iconic Buzzfeed quiz with a personality survey that tells respondents which Femtech theorist they most resemble, trading in celebrity culture for feminist theory. The Janus-faced "Go Rando" by Ben Grosser acts as a culture jam of Facebook's emoji system by offering its own illegible scrambled emoji.  Olivia Banner's "Octavia Botler" Twitter bot takes on the male-dominated Hollywood establishment by mashing up names of male directors with womxn-authored sci-fi.
Several of the submissions took on iconic Buzzademic forms like listicles, explainers, and think pieces. Quizzes reappear as a trope in this section. Sara Whitcomb Laiola explores the politics of teaching semiotics in a General Education course through the use of Buzzfeed-style personality quizzes. Jennifer O'Meara's "Identifying Cult Stardom: A How-To Guide for the Digital Era" uses the form of an online quiz to deconstruct the notion of cult stardom and the underlying gendered politics of such celebrity status.
No quizzes, but plenty of relatable content are found in the contributions of Batgirl, Buck, and Boltz and Brandon. In a meme-rich blog post, Dr. Academic Batgirl reflects on experiences of gender-based harassment as a female academic on social media. Amber Buck's "The Top 5 Things I Learned About Celebrity Culture from "Celebrity Mean Tweets" is a listicle that explores social media and participatory celebrity culture through a reading of the "celebrity mean tweets" segment on the Jimmy Kimmel television show. Liz Owen Boltz and Diana Brandon's "Grad School Lit review" rounds out this section, in which the authors use memes to unpack the intricacies of graduate school in the humanities.
Also, in this section, Leonardo Flores and Davin Heckman both take up cultural touchstones, Star Wars and Pokemon, respectively, to convey complex theoretical ideas. And in the tradition of a format that obsolesces before one reaches publication (peak Buzzademia), Anastasia Salter creates a visual essay thinkpiece about the future of telepresence (VR and social media) through memes created on Nintendo's short-lived social platform Miitomo.
We were delighted by the number of submissions that use games to Buzzademic ends. Carly Kocurek and Allyson Whipple take on reproductive justice in Texas with Choice Texas, a decision-making game. Fox Harrell's Gatekeeper is a game that interrogates impression management, assimilation, and passing. Jennifer Roth Miller and Stephanie Vie's Ribbon Cutting is a Twine-based game that works to defamiliarize the mainstream of the pink ribbon movement. In Manic Pixie Dreamgirl, Megan Condis offers an original dating sim designed to interrogate the dangers of gamifiying sex and consent, both in the virtual realm and IRL. The games section ends with Anastasia Salter and John Murray's contribution, Blocked In, a Twine-style hypertext combined with a platformer in order to disrupt genre expectations, particularly the division between play and progress, text and image, and form and content.
The miscellaneous category is a virtual smorgasbord of Buzzademia. In "How SnapChat is Using Your Face," Jill Walker Rettberg uses Snapchat, and its various facial filters, to create a video essay that problematizes the use of facial recognition software even as it explores its potential for increasing expressivity. Specific to a moment in time in 2017, the collective known as SCRAM authored a FemTechNet newsletter that utilizes Internet Vernacular along with approachable jargon-free language to organize and inform the FemTechNet community about an event at the Allied Media Conference. The Dress Profesh website, stewarded by Katie Manthey, is a digital space where people come together to interrogate, challenge, and teach each other what it means to embody professionalism. The Dr. Talan Memmott Meme Tour is an art project that satirizes meme culture and meme-ademia by staging a fictional lecture series promoted largely through memes. Wu, Sung, Llamas-Rodriguez, and Knight staged a Stitch n' Glitch event in October 2018 that bridged digital and analog, using glitch as metaphor, and is documented here in an online Twine-based exhibit. Matt Applegate's "Glitch-Writing, or, How to Break Twitter" is a series of blog posts meditating on glitch-writing, and a set of teaching materials, including a glitch tutorial and critical reflection prompts for teaching. And finally, the issue closes in the only way to possibly conclude a Buzzademic endeavor: with Jeanette Sewell and Spencer Keralis' interactive timeline on the history of cat memes, "The History & Origin of Cat Memes: From the 18th Century to lolcats; Or, How Cats have Basically Changed the Internet and the World Furever."
It has been an absolute pleasure to assemble this divergent group of submissions and to share them with you. If you know of other examples, we'd love to see them on Twitter (#Buzzademia; @buzzademia) or Facebook (https://www.facebook.com/groups/588618274583343/)
---
Works Cited
Ahmed, Sara. On Being Included: Racism and Diversity in Institutional Life. Durham, NC: Duke University Press, 2012.
Barnett, Fiona. "The Brave Side of the Digital Humanities." differences 1 May 2014; 25 (1): 64–78. doi: https://doi.org/10.1215/10407391-2420003
Peiser, Jaclyn. "BuzzFeed's First Round of Layoffs Puts an End to Its National News Desk." The New York Times. 25 January 2019, https://www.nytimes.com/2019/01/25/business/media/buzzfeed-layoffs.html
Johnson, Jessica Marie, & Nuñez, Kismet. "Alter Egos and Infinite Literacies, Part III: How to Build a Real Gyrl in 3 Easy Steps." The Black Scholar. 45(4) 47-61. doi:10.1080/00064246.2015.1080921
Koenig, Rebecca. "Why One Professor Thinks Academics Should Write 'BuzzFeed-Style Scholarship.'" The Chronicle of Higher Education Blogs: Wired Campus, 27 Oct. 2014, https://www.chronicle.com/blogs/wiredcampus/why-one-professor-thinks-academics-should-write-buzzfeed-style-scholarship/55025.
Lothian, Alexis. "From Transformative Works to #transformDH: Digital Humanities as (Critical) Fandom." American Quarterly, vol. 70 no. 3, 2018, pp. 371-393. Project MUSE, doi:10.1353/aq.2018.0027
Gutierrez y Muhs, Gabriella, et al. Eds. Presumed Incompetent: The Intersections of Race and Class for Women in Academia. Utah State University Press, 2012.
---
Notes
Unfortunately, Chris had to withdraw from the editorial team for a variety of complex reasons, but we continue to hear his voice in our heads, particularly with regard to the difference between explainers and think pieces.
---